Blog Awards Ireland 2013 ~ We've been Short Listed!
Wow, Friday 13th 2013 will be a day to remember for Eco Evolution as we were short listed in the Blog Awards Ireland 2013. We were thrilled to have been nominated in the first place but are absolutely blown away by the fact that we made the short list in the Best Eco/Green Blog category sponsored by ESB eCar.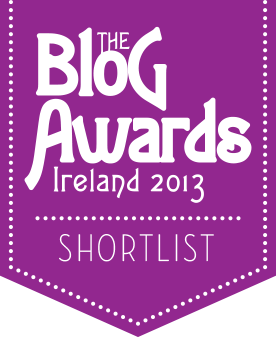 The quality of blogs in every category is very high this year and it's great to see that so many of the blogs that we read on a regular basis have also been short listed in the various categories.

Thank you so much to those who nominated our blog and a big thank you to the judges who read it and decided that it was worthy of a place in the short list and to the organisers who were hard at work behind the scenes. I hope you all had a relaxing weekend after such a mammoth task.
Wishing everyone the very best of luck in the next round!
Comments