Eco Evolution Pioneers Fish-Friendly Hydro Generation
Ferns company sees green opportunity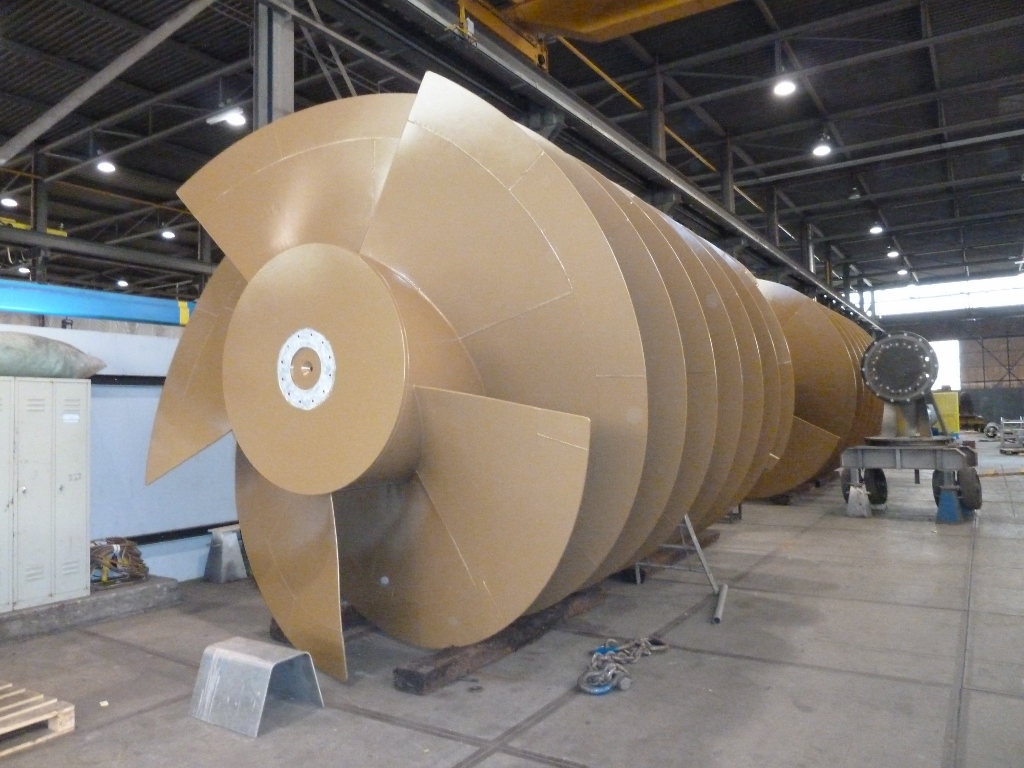 A FERNS-BASED company has become the first company in the country to commercialise a range of hydro-turbines to produce electricity from water flow.
Eco Evolution has been appointed the main agents in Ireland for Mann Power Consulting Ltd., who are leading specialists in the area.
Mann Power is the sole UK authorised dealer for the Rehart range of Archimedean screw hydro turbines that are manufactured in Germany.
Rehart are leaders in the field of mechanical engineering in Germany with a 25-year history of excellence. This sustainable technology will allow Irish home and business owners to produce energy in a more eco-friendly way.
"We are absolutely delighted to be working with Mann Power and we are looking forward to a very exciting future together," says Frank Gethings, managing director of Eco Evolution.
"While water has been used for energy generation for centuries, Archimedean screw hydro turbines are relatively new to the market, a 21st century application of an ancient technology," explains Mr. Gethings.
Archimedean screws were traditionally used as water pumps to lift water from one level to another.
Archimedean screw hydro turbines work in reverse, water from a river or stream flows down the screw causing it to rotate, the screw is coupled to a generator via a gearbox and hence power is generated.
The Archimedean screw is suited to low head sites and can cater for heads of between one metre and ten metres in height and can take flow rates ranging from 100 litres per second to 10,000 litres per second. For larger flows two or more screws can be used.
"They have many advantages over the more traditional types of hydro turbines; the most important of these probably being the fact that they are fish friendly, also leaves and debris simply pass through the turbine with no fine screening required.
They are also highly efficient across a large flow variation, with a hydraulic efficiency of 87 per cent and a 'water to wire' efficiency of 77 per cent. They are suitable for small domestic applications from 1kW up to larger commercial applications of 350kW."
Eco Evolution specialises in consultancy and design, supply and installation of renewable energy technologies, not only hydro electricity generation but also Wind Turbines, Solar Thermal, Solar Photovoltaic, Heat Pumps and Heat Recovery Ventilation.
Frank Gethings is originally from Ferns and studied Electronic Engineering at Dublin City University from 1985 to 1989.
After working as an engineer for 17 years, he was made redundant in 2006, giving him the opportunity to set up his own business.
"I had an interest in renewable energy since my early school days and it seemed like it was an industry with a bright future, it was also well suited to my experience and engineering background."
After two years of intensive research, training and cherrypicking products, Eco Evolution started trading in September 2008. The company is codirected by Frank and his wife, Mary.
"At the moment we have a few exciting prospects in the pipe line.
Our products are mainly top end of the market, they were chosen because our research showed that they were the best quality and best performing products on the market, but they are not necessarily the most expensive.
"We are fully committed to providing energysaving solutions to Irish customers by offering the very latest and most technologically advanced renewable energy products on the market today."
Articles:  Wexford Echo  , Enniscorthy Echo ,  Gorey Echo
Comments