On Saturday November 30th NUI Kilkenny Campus held its annual Presentation of Certificate ceremony. Professor Rowena Peccehnino, Dean of  the Faculty of Social Science at NUI Maynooth, and Head of the Department of Economics, Finance and Accounting presented the Certificates with the help of Dr. Willie Smyth and Maeve O'Byrne, Acting Head of Campus.
Certificates were awarded to over 70 students on the day. As tutor of the NUI Certificate in Renewable Energy, Technologies and Systems course it was a privilege to be invited along to be part of the celebrations and see the students receive their certificates.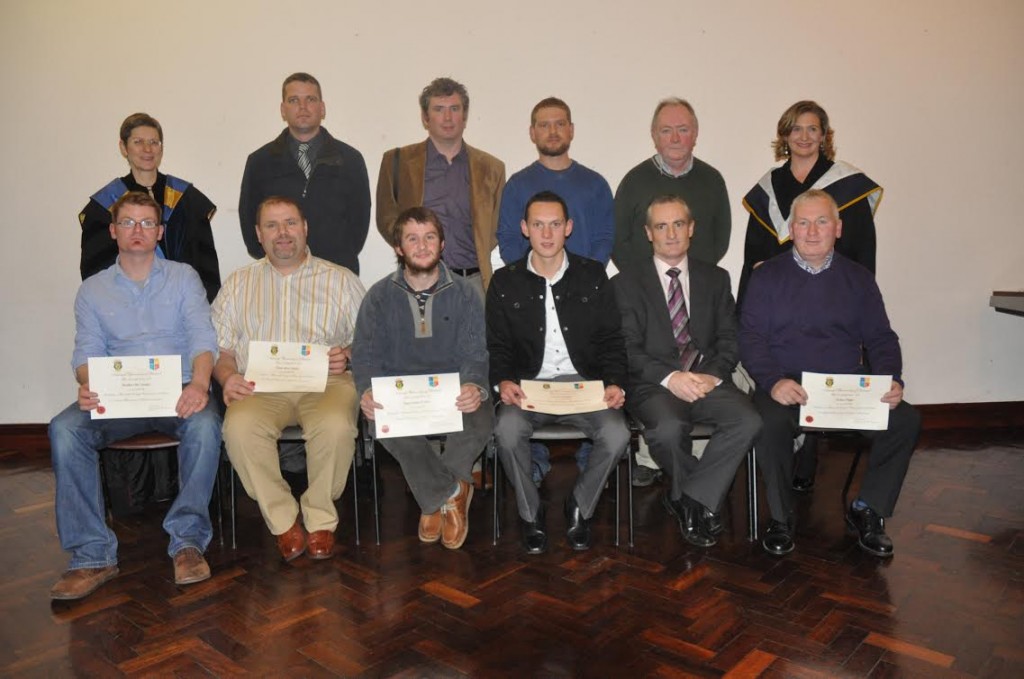 The course provided the students with a broad overview of micro and small scale renewable energy technologies and systems. These included wind turbines, hydro turbines, solar photovoltaic, solar thermal, heat pumps and biomass. It  introduced the science behind the technologies, and the applications of this science including opportunities for small business development and/or further education. The programme was designed and delivered by Frank and the Dept. of Electronic Engineering, NUI Maynooth and was ran at Kilkenny Campus. It used an innovative mix of online learning and face to face contact.
Module 1: Renewable Energy Technology
An overview of Renewable Energy in the national and international context (energy usage, resources grid etc); and Renewable Energy Technologies including wind, hydro, solar PV and heating, heating pumps, and ocean energy.
Module 2: Renewable Energy Design Case Study 
This module involved each student picking a technology area from the following list: wind energy (micro or commercial); small hydro, solar PV, solar thermal, heat pumps. Each student completed a project including resource quantification, design and specification of a renewable energy installation, a calculation of the likely energy output and an approximate economic analysis of the project.
Module 3: Renewable Energy Industry Seminar Series 
This module was delivered through e-learning (Moodle) and allowed participants access to the wealth of commercial expertise in design, installation, management, financing and operation of renewable energy installations in Ireland. The objective was to tap into the expertise and to the issues associated with real world implementation of renewable energy technology.
We wish the lads the best of  luck and best wishes for a bright and green future from all of us at Eco Evolution!