Whether you want to charge your batteries on a mooring or generate electricity during offshore passages, there's a wind turbine to fit the bill. The Ampair 100 is a heavy duty, 100 watt turbine for boats and remote off-grid charging.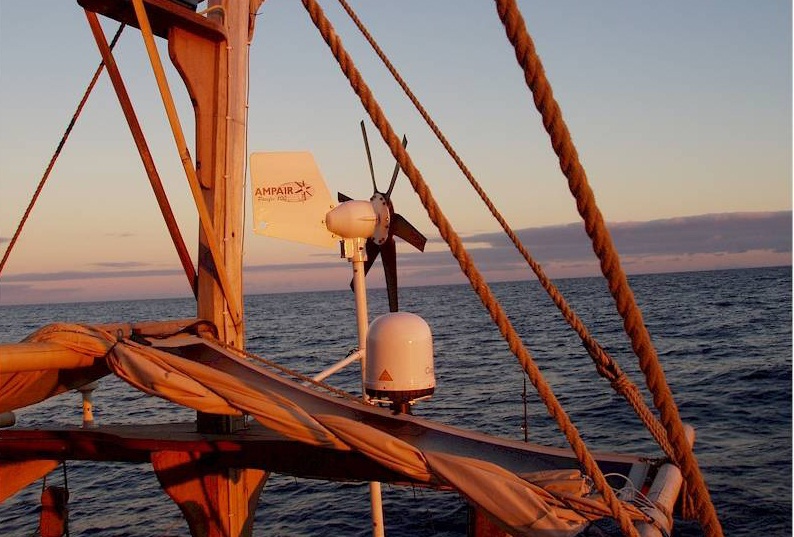 Released in 1973, the Ampair 100 was one of the first marine wind turbines and has evolved to become the world's most dependable and rugged small wind turbines on the market today and has proven reliability in every environment from Antarctic ice storms to Saharan dust. The design has barely changed in 40 years which shows that Ampair got it right first time!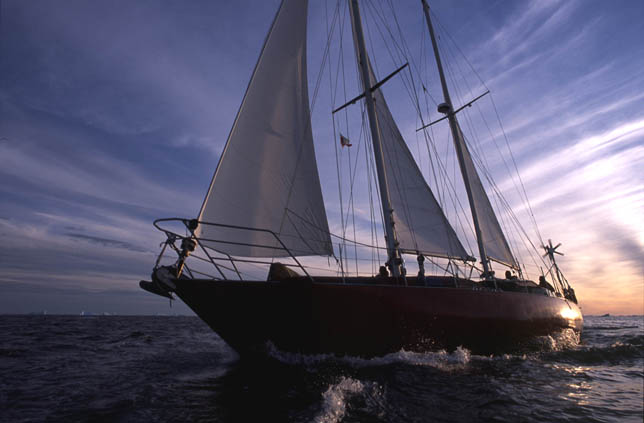 The Ampair 100 is the smallest of the Ampair range. Built to last it can be easily recognised without the aesthetic benefit of a nose cone and is a well-proven all-weather machine. The six blades are mounted between two flanges, each blade secured with two bolts. The large-area tail fin is also bolted onto the cast aluminium body. The mounting bracket fits externally onto a 48mm outside diameter pole. Protection for the Generator is provided by a clever control system embedded in the generator. There is a stop switch option.
Performance: Available in 12, 24 and 48V, the Ampair 100 produces maximum efficiency at normal everyday wind speeds (7-18 knots) yet due to its self regulating blade design still delivers 100W continuously in any storm force wind.
Reliability: The Ampair 100 is constructed of solid cast aluminium with a marine-grade powder coated finish. It's unique design ensures that it never needs to be turned off or 'roped off' in a storm and can be left running without worry.
Power Regulation: The 100 series regulators give the owner options to add solar panels and charge up to three separate battery banks all from a box no bigger than a paperback book.
The Ampair 100 has three installation options.
Stern Mount – Two aluminium poles and joiner, backstay strut, stainless steel wire side stays, c/w all necessary fittings. Places blade tips 2.1m (7') above base for safety.
Gantry Mount – Aluminium pole and base mounting flange.
Mizzen Bracket – Constructed from 100 x 50mm box section to withstand the torsional loading from any wind direction. Can be bolted or riveted or clamped to masts of varying diameter.
We are the official Irish distributors and installers of Ampair products. We have been supplying various sailing clubs and the Marine industry throughout Ireland with the Ampair 100. Ampair marine turbines come with a 5 year warranty as standard as well as their AmpairCaretm – your access to lifetime worldwide technical support. If you would like more information on this or other Ampair products or would like to receive a brochure please contact us here.